Destination #3: Cebu, Philippines
I head to the airport to meet up again with the BJJASIA crew in Cebu, Philippines, an island about 850 kilometers south of Manila. I had spent most of my time in Manila with Nico and his friends, so it was time to reunite with my dear delinquents, Jehan and Ben. The majority of the Bangkok crew had headed back to Thailand already. They regale me with tales of some of the misdeeds committed by various members of the team. As a female, I'm not exactly welcome to partake in some of Southeast Asia's "finer offerings", but thanks to the company I keep, I've picked up on the gist of it. During the past few days when I was busy swinging my gimpy arm around beach houses and yachts, the boys were, well…boys.
An unnamed comrade of ours, lets call him "Agent Alpha", has gotten very irate over the block of text that used to inhabit this space. Out of respect for him, I have deleted said block of text. Apologies, Agent Alpha. I owe you a cheeseburger and beer for my transgressions.
The boys' misdeeds and playtime in Manila shall not be spoken of here, but rest assured, they had a good time. The BJJ community has this strange illusion that BJJ is somehow a "douchebag filter" or moral filter. It's really not. The beauty of this sport is that people from all walks of life are able to latch onto this sport, and it helps everyone in different ways. Not all of us can be upstanding human beings, in every respect.
But I digress. Anyways, my flight to Cebu is delayed for 2 hours. Filipino time seems to apply to Filipino airlines as well. During the delay, I contemplate the failure of Mission Midget. I deplane and meet up with Ben in the airport. The flight has shifted all the swelling in my elbow to my wrist, forearm and bicep. Ben's injured calf from the tournament has also become deformed. He has some grade A bruised cankles.
During the flight, we kindly ask that you please set all injuries into Airplane Mode.
            With our deformed limbs in tow, we meet up with Jehan and his better half, Christina. The tequila starts flowing. A lot of it. Ben befriends some stray cats, I accidentally spill hot oil on his pants, and he immediately strips at the table in order to avoid first degree burns. I go to the bathroom and strategically throw up in order to avoid blacking out. Jehan and Christina wisely return to the hotel, and leave Ben and I to fend for our wretched selves. We find a karaoke bar down the street and rent out their "Gold Room" for $3/hour. We order more tequila, inhale a banana split, and sing our hearts out until it is time to go home.
We fill up the next day visiting the bizarre tourist attractions of Cebu City. We taxi to the Basilica Minore del Santo Niño de Cebu, a Spanish-influenced basilica where the main icon is a bizarre looking "Baby Jesus."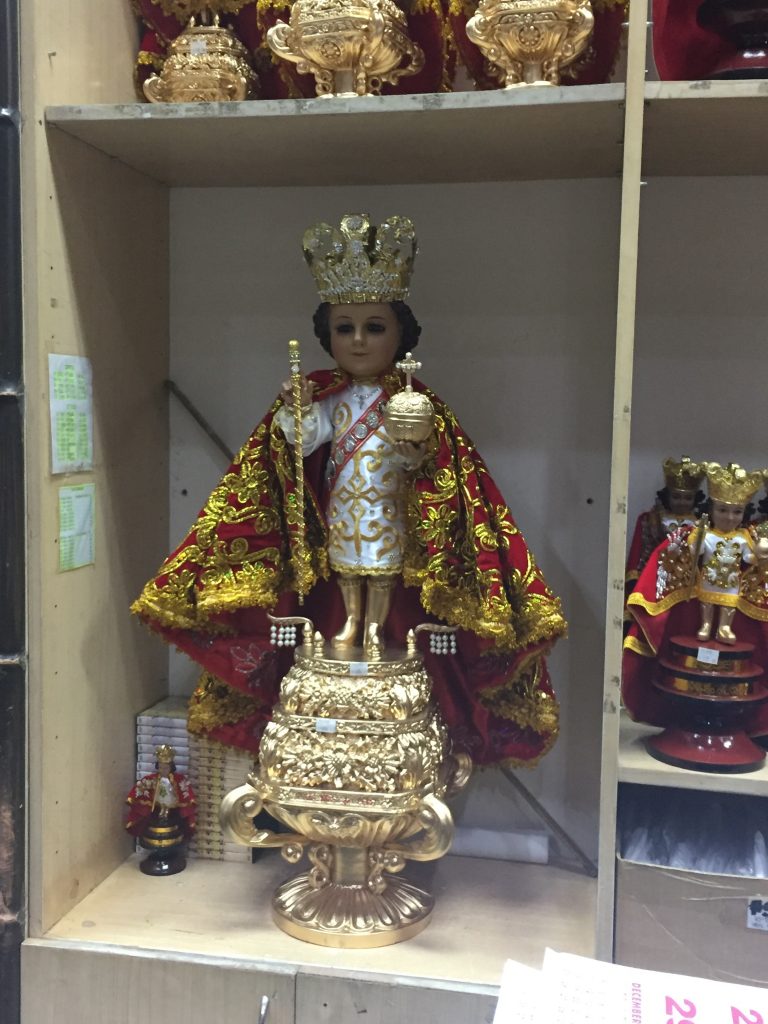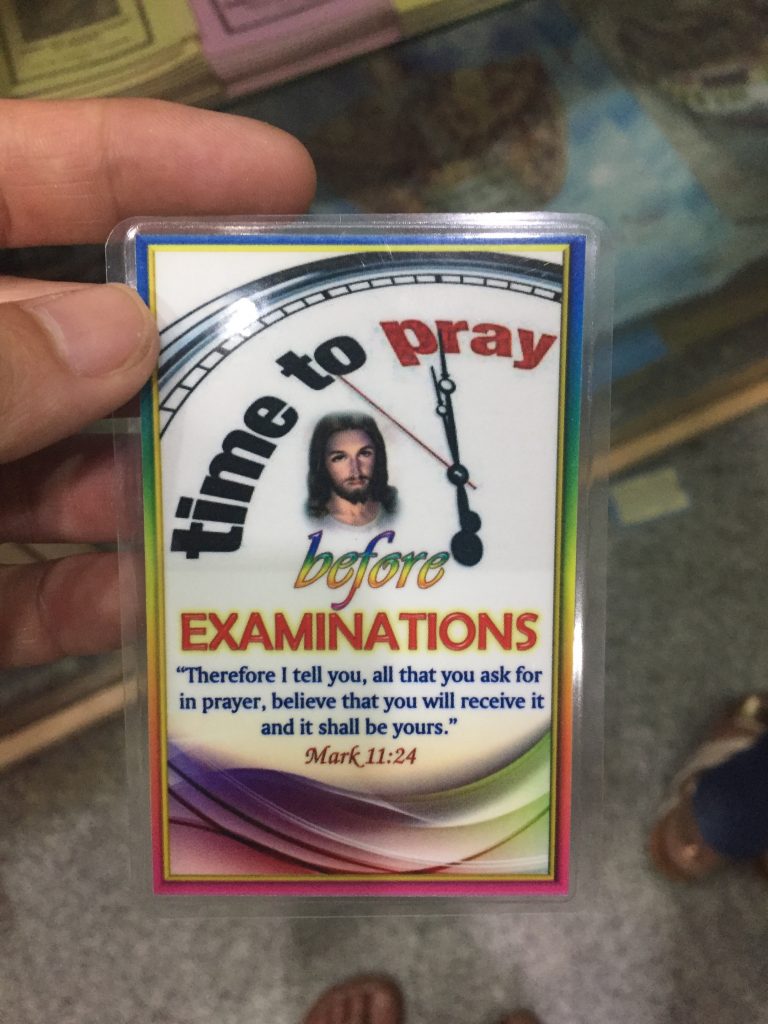 Bizarre Filipino Iconography.
We then venture to the Temple of Leah, an even more bizarre and kitschy Romanesque temple, built by a man as tribute of love to his deceased wife. It houses the single most erect statue I have ever seen in my life.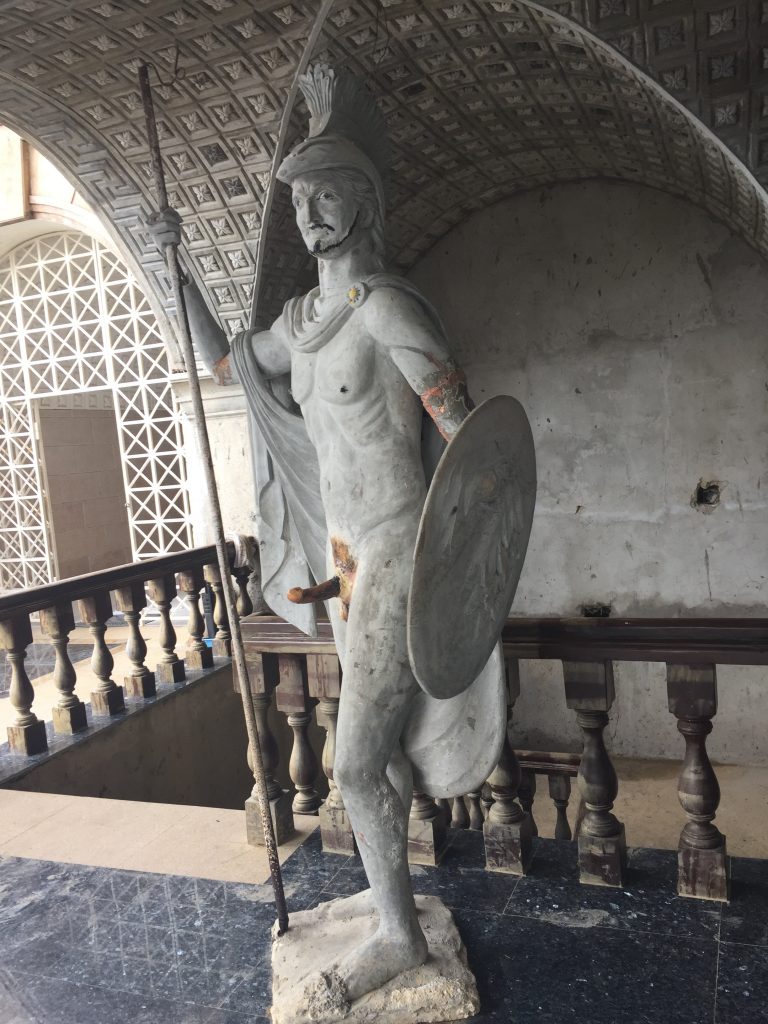 That evening, we head over to Overlimit BJJ for training. I am ecstatic. I haven't trained since the competition (nearly a week). My arm is still swollen to the point where it looks like a knee, but I am young and dumb, so it is time to get on the damn mat. Overlimit BJJ is a smaller club in Cebu City, but they have a big turnout in the number of students. The popularity of BJJ is increasing here, but it is not quite at the level of Manila yet. We share techniques and then roll in the dimly lit space. A surprising number of people at the gym already know my arm is injured and saw my match in Manila. Great. I am "Girl Whose Arm Got Snapped."
Nevertheless, the squad of white belt girls look at me like I am a unicorn. There aren't as many colored belt girls in Asia as there are in California. They nervously giggle and ask me to roll one by one. I accidentally French kiss one of them while rolling, as she tries to sweep me from her closed guard. Sweep me off my feet, baby girl! Our lips meet for a brief second, and the dreams of the pubescent BJJ male athlete are realized. She freaks out and apologizes profusely, as I try to assure her that these things happen…actually, I don't think I've ever accidentally kissed someone while sparring before. I've had people fart on me in the middle of rolls, had my nose picked, had spit and sweat fall on my face, and had a few guys go for the full boob grab. This was my first BJJ kiss. Lezzbe honest, things could be worse.
I am beyond euphoric to be back on the mats, but my gimpy arm is not. At dinner afterwards, Ben and I run to the bathroom immediately to wash off in the sink, in order to stave off any ringworm infections that run rampant in so many Southeast Asian gyms.
Overlimit BJJ, Cebu City, Philippines 
The next day is my last day in the Philippines. We have a 4 am wakeup call to head to the other side of the island to go diving with whale sharks. We have a blast, as the beasts swim and brush up against us. I review the GoPro photos from the day. Holy fuck I have gotten fat. Dammit Filipino food. It is time to get back on the mat, gimpy arm be damned.
Next, we venture out to the nearby Tumalog Waterfall. Jehan tells us not to pee in the water, since there are small fish in the water that will swim up urine into your body. Small birds and butterflies dance in the air around us, as we soak in the natural beauty of the Philippines. There's a pond nearby with the fish that are famous for eating the dead skin off of your feet. We dip our legs in for a quick pedicure and then head back to the hotel. I rush to catch my flight, scheduled to leave that afternoon. Hitting traffic, I manage to barely make my flight with about 5 minutes to spare. The one damn flight in the Philippines that isn't delayed.
My next destination is Ho Chi Minh City, Vietnam (aka Saigon), and this is where my solo travel begins. I am starting to get into traveling groove and the angst of leaving home is slowly starting to fade. I lift off from the runway once more.
Here is a short video I put together recapping the first month of my travels abroad!
Check out more of Dorothy's adventures at Dorothy does Manila and Dorothy does Bangkok .