Earlier this month we caught up with the visionary film maker, Patricio Reyes Vergara to find out more about his YouTube series that's going viral within the Jiu Jitsu community.
Tell us your story to date
I moved from Chile to Hong Kong in 2016 and Asia changed my vision of the  Jiu Jitsu lifestyle. This was a rebirth of sorts.
I was truly born in 1988 in the south of Chile where I started doing Japanese Jiu Jitsu in 2008, till I saw Rodolfo Vieira and the Miyao brothers
This made me feel like I needed to do that martial art so in 2013 I moved to Santiago, the capital, to study and start Brazilian Jiu Jitsu. I got my blue belt in 7 months, and the girlfriend (that we're going to call SHE) came a little after that, I wasn't a white belt anymore and I deserved some love.
Received my purple one year later and the opportunity of helping the community came with it. I started a non-profit project called "La Barba Jiujitsu" ( The Beard Jiujitsu in Spanish).
After two years of teaching and learning I got an opportunity to move…to HONG KONG…where the fuck is HK? I thought.
Well everything worked great and we moved to Hong Kong, SHE is now my wife, I've been training like always but the major problem I encountered on my arrival was the lack of advertising for academies. An issue you guys have helped to resolve with your database and directory of Jiu Jitsu gyms in Asia.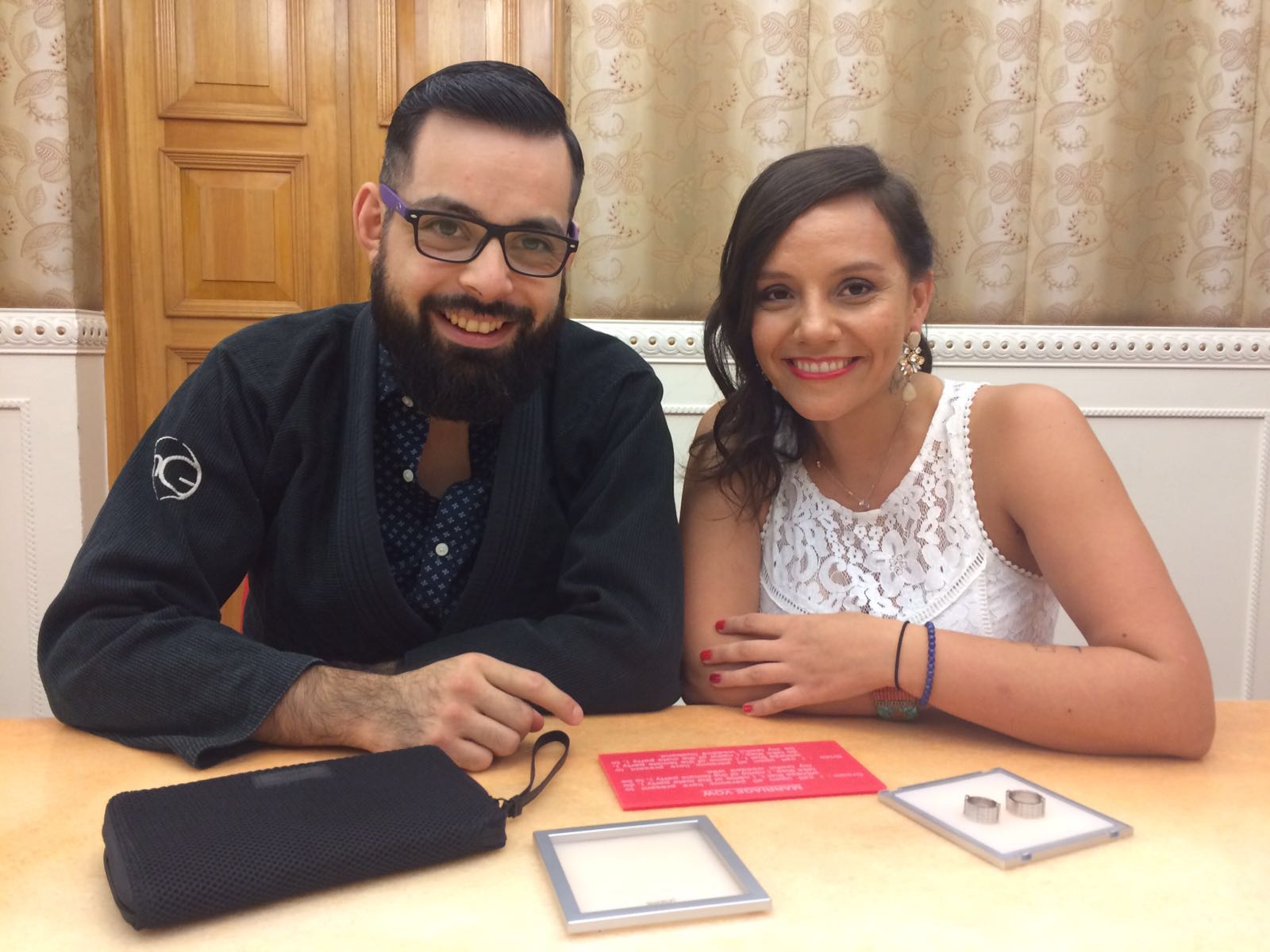 Now, after a little more than 2 years living here, I train at #HURTLOCKER, but I also love to train with everyone.
I love to travel around Asia, something I got from SHE, and I try to train everywhere i fly.
Well…I almost forgot to tell you that I make videos, a filmmaker or videographer so to speak and I also enjoy taking photos of cityscapes.
How did you come up with the idea for your YouTube series: Jiu Jitsu in….?
P:I will create a Youtube series!!!
A: Good Idea Pat!
P:And I will call it…JIUJITSU IN HONG KONG!!
A: Hmmm…too long tho
P: that's was she said
A: …make the name smaller and the concept bigger
P: JIU JITSU IN…That's good i think, do you?
A: yeah buddy, and then you have the jiujitsu stage, not just gyms, you will have stories, and people love stories.
P: that's it…and we know someone perfect for the first episode, Tesa, the first female resident black belt of Hong Kong.
A: DONE! Now I can go back to study Lepri's pass.
And that's my plan basically, I have already filmed Tesa Ho, Kowloon BJJ, Fight club, Abyss JiuJitsu…and I'm moving forward to make the contact with every school in Hong Kong that does Jiu Jitsu and then the rest of Asia.
I want to see more Jiu Jitsu so why not to do it myself if I can?
If you read this and want to support in anyway or you know someone that I can collaborate with, feel free to contact me @patricioreyesjj or email patricioreyesjj@gmail.com
Photo credits: @rodrigo_basaure
Check out Patricio's films below.
JIUJITSU IN // EPISODE 1 // TESA HO
JIUJITSU IN // EPISODE 2 // KOWLOON BJJ
JIUJITSU IN :: EPISODE 3 :: ABYSS JIUJITSU