Singapore has been a melting pot for mixed martial arts (MMA) and Brazilian JiuJitsu (BJJ) for the past 10 years. A big expatriate community coupled with enthusiastic locals with a strong vision has helped this city state grow martial arts in the region. There are a few world class academies on this island and we can only expect a few more to emerge in the near future. One of those academies striving to achieve the coveted world class status is Fitness and Martial Arts (FAMA) gym. A relatively new kid on the block, FAMA was established in 2016.
Getting there
As mentioned in my previous training report, Singapore is extremely well connected and every square inch of this island is accessible through public transportation. FAMA is within walking distance of Clarke Quay MRT station which is along the purple line (Harbour Front – Punggol). The walk from the MRT station is easy on the eyes as FAMA sits on the banks of the popular Clarke Quay riverside. This area is also great for if you are looking to have a beer or two as there are numerous pubs and clubs around the gym.
The facility
Despite being inside a pre world war one building, FAMA went all out with basic amenities. The ground floor houses the reception area – where you will be greeted by a smiling face as you walk in. There you will also find a merchandise showcase area. Students are required to sign it to be given a locker key. Upstairs is where the magic happens and FAMA is blessed with ample mat space. I am not a fan of the pillars in the middle of the space but no gym is perfect. FAMA has used the large space available to create a comfortable training environment for students. There's a lounge area that provides members with free coffee and water. Yes, you read that right – free coffee.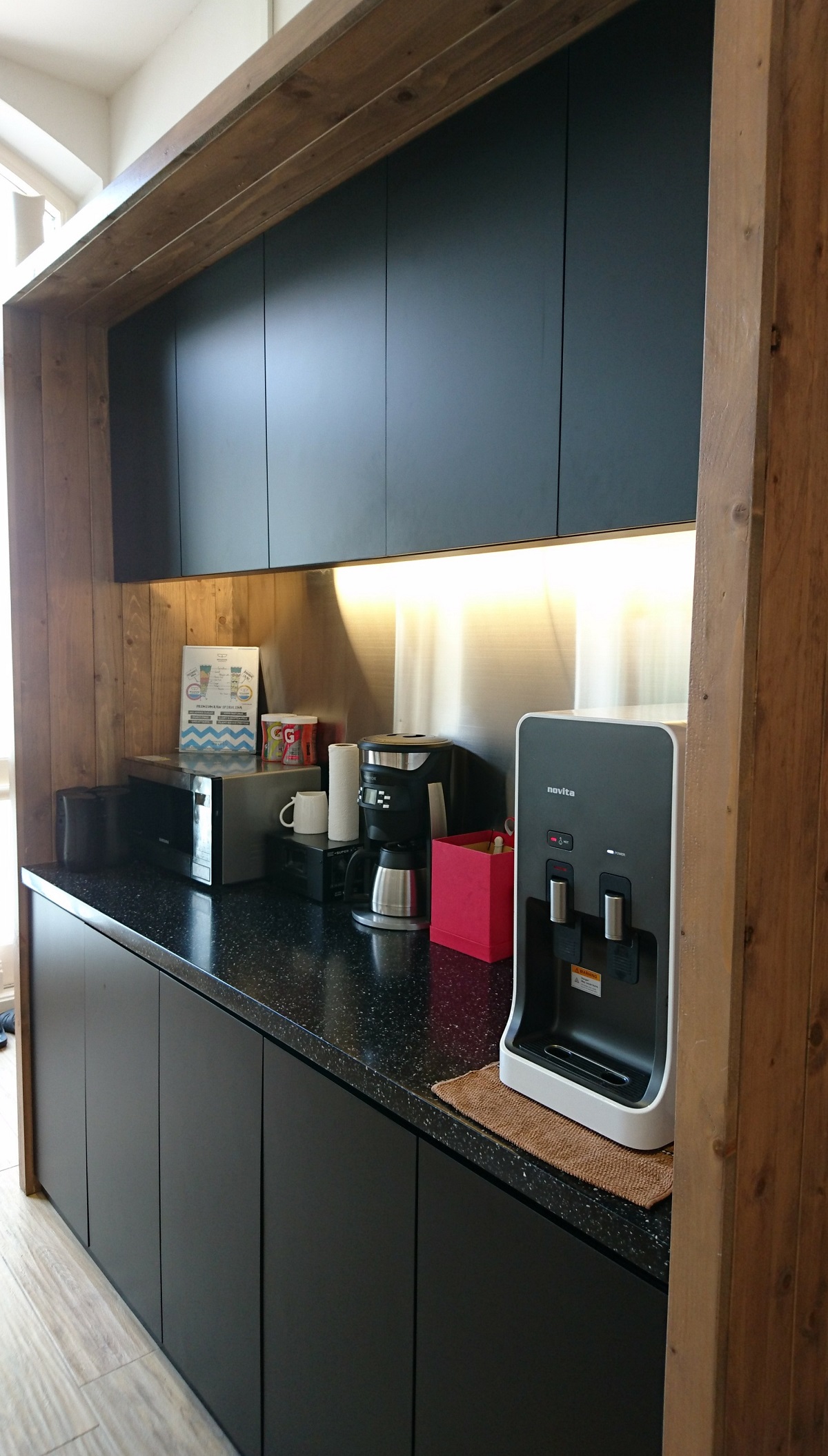 Men and women have separate changing rooms and toilets, so ladies, you do not have to worry about the toilet seat being up or down. There are six shower cubicles in the men's changing room and all of them provide hot/cold water. The changing room also has two large mirrors, numerous lockers to keep valuables and more importantly, free spray-on deodorant. For those who do not want to wash their GIs, the gym also provides laundry service (restricted to official GIs only). FAMA is extremely well maintained and clean despite being in an air-conditioned facility. There is no odor or dried sweat smell. Shout out to the cleaning personnel for keeping the gym so fresh.
The class
As usual, noon time classes are relatively smaller than evening or morning classes. At FAMA, BJJ classes run alongside MuayThai and warmups are done together. After warming up, students are divided based on their respective martial arts. MuayThai practitioners start skipping and grapplers start hip escaping. Noon classes run from 12.15pm to 2.15pm and depending on the day, it could either be beginners who occupy the first hour followed by intermediate or vice versa. Prof Zoro heads the lunchtime class and his instructions are quite easy to follow even in the intermediate class. One thing that stood out for me personally was the amount of time spent drilling and doing positional sparring. During some classes there were absolutely no rolling at all but that does not mean you would not get a good training. Those short burst positional sparring rounds can creep up on your cardio very quickly and you learn how to be comfortable in those situations. Prof Zoro is always checking on students and correcting them as they drill the technique of the day.
Final thoughts
In terms of facility, this is definitely one of the best I have seen. Very few gyms in Southeast Asia can rival FAMA when it comes to amenities such as mat space and changing rooms. Did I mention free coffee? Throw in a couple of world class black belts and you have a recipe for success. FAMA offers one week free trial for those interested.
For more information check out their website: https://www.famafit.com