Pages Brothers are located in Cebu City, Philippines. The head coach is Paul John Pages a black belt graded under his brother Jay Pages of Jay Pages Jiu-Jitsu & MMA (US)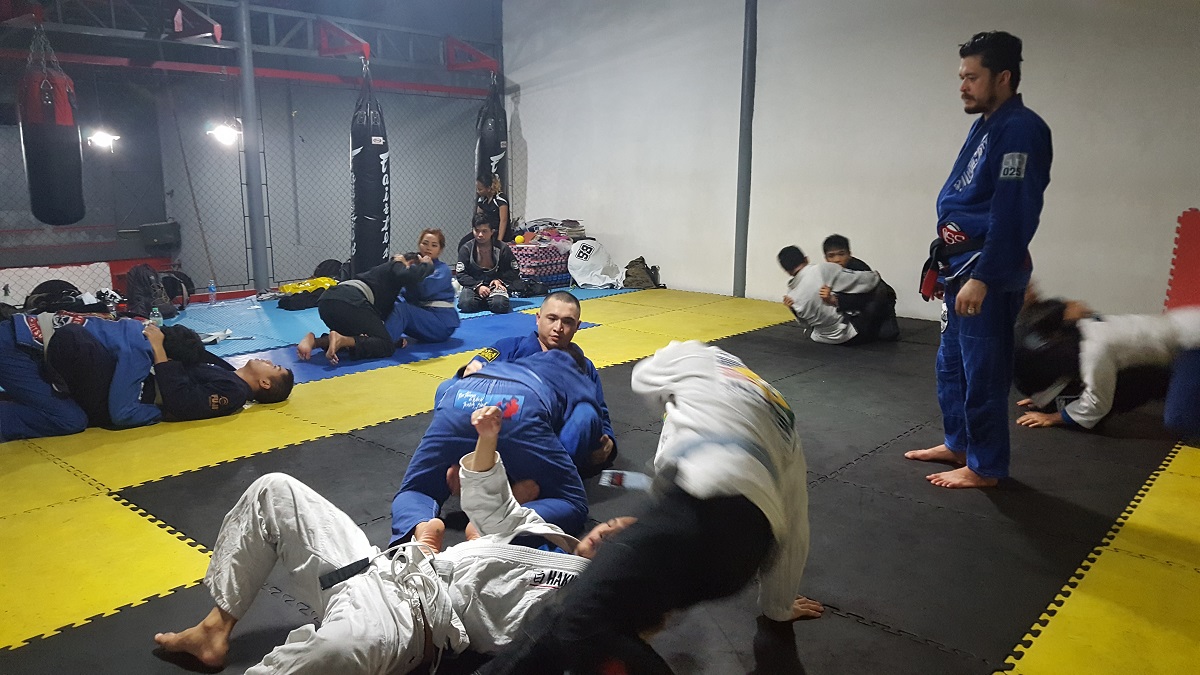 When you walk through the door you will find a group of local Filipinos on a decent sized mat space, you will immediately feel the chill atmosphere and the genuine kindness from everyone.
After spending some time on the mats the locals include you into their group, invite you for food, after training shakes, drinks, lots of laughs, stories and of course BJJ talk.

What I really like is that the gym is made affordable to Filipinos and all the people are locals (there's one or two foreigners and myself as a guest) which  makes it a local club.
There are no ego's here at all, and I think it all comes from Paul John(PJ) who is just a great person that loves to spread BJJ, but most importantly to be a good human being.
They have classes Monday to Friday (Tuesday Nogi)(Tuesday and Thursday day classes), Saturday open mat and Sunday off. Full schedule below however i would advise on contacting them before arriving to ensure timetable is accurate.


Class structure consists of warm ups with traditional BJJ movement like rolls, hip escapes, side rolls, bear walk
and so on. Then they go into technique and its one concept for  the whole week.  So the first week I was there it was half guard passes, with different variations.
I like the structure that you work on the same concept for the whole week which makes it easy to learn and adapt to your game. Solid detailed techniques and PJ walks around and make sure everyone gets it and gives small pointers to work on for everyone. Then it's a lot of situational sparing related to the position we just learned as well as some general situations like how to recover open guard/pass the guard etc. And of course in the end free rolling.
They offer 2 classes every night, beginner class and advanced. The level are mostly white and blue in the advanced class.
If you do BJJ and are going to Cebu I would truly recommend to drop bye and train here, spend some time with the crew, it will give you an opportunity to experience a genuine local Filipino Jiu Jitsu community.
Drop in fee: 300 PHP
Note: Moving to a new location 16. August 2017 (Fuente Osmeña Circle)