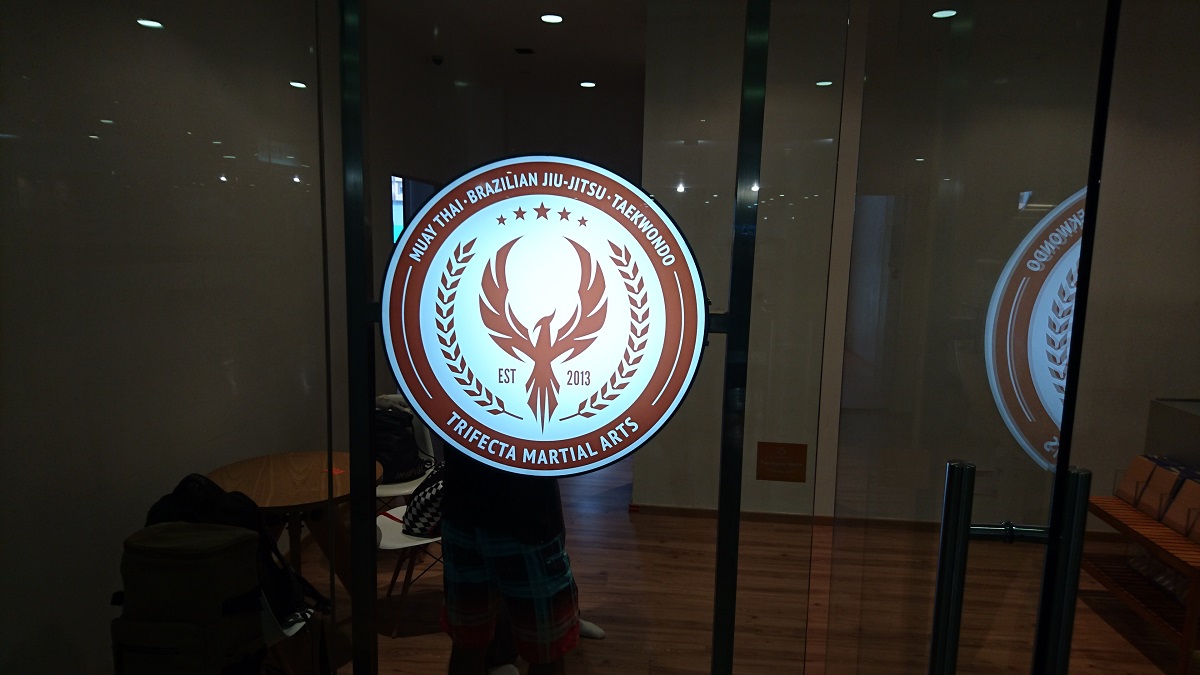 BJJ Singapore Training Report  by Nevash Nair
With approximately 5.78 million people occupying a small island state, Singapore is one of the smallest countries in Asia. However, this tiny island south of Malaysia has become a hotbed for Brazilian Jiujitsu (BJJ) practitioners in recent years. A financial powerhouse with one of the strongest currencies in the world, Singapore probably has more BJJ academies per capita than any other Southeast Asian country. The BJJ Singapore scene is definitely a hot one.
I recently had the opportunity to visit the island city-state for work and based on my schedule and hotel location, I decided to train at Trifecta Martial Arts (TMA). A relatively new brand compared to some of the other BJJ gyms in the country, TMA has quickly grown into one of the leading dojos in Singapore. Currently, they have three different facilities: Bukit Timah, Novena and River Valley.
Getting There
Singapore is extremely well-connected. It has one of the best public transportation systems I have seen. If you are using the MRT, the nearest station would be Dhoby Ghaut. You can get to TMA River Valley if you ride along the Circle, North East or North South line. The gym is approximately 1km away from the train station but if you are lazy like me, just book a ride via a ride sharing app from your hotel.
The Facility
TMA River Valley is located inside the UE Square Mall – an integrated development with cafes, a grocery store, and other amenities. The dojo has two mat areas – each in its own individual room. Both rooms are covered in high quality orange mats suitable for wrestling and Judo. I can assure you that falling on this mats will not hurt you. The main room could easily fit 30 practitioners at any one time.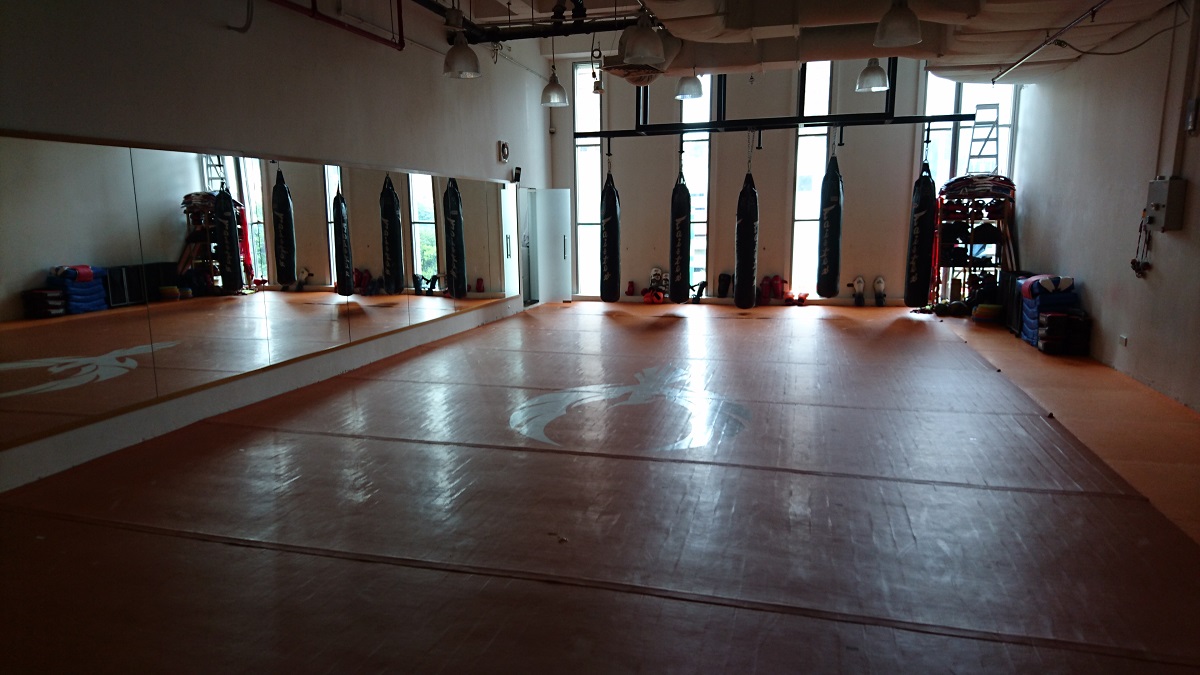 The smaller room on the other hand could fit between 10 to 15 grapplers.  A unique feature that I really enjoyed at TMA River Valley was the individual changing rooms complete with a full body mirror. This is definitely a plus point for TMA River Valley. Being able to change in peace without naked bodies walking around is a must for me after having a really bad experience at a commercial weights and cardio gym. There are also lockers available to store any belongings.
The Class
I personally enjoy training during my lunch break but this means I have to give up the number of training partners that I have on the mats. This is the case in most gyms that I have visited. There were only four of us training on that day during lunch but the room was not short of talent. There were two blue belts (including myself), a purple belt, and a brown belt on the mats for the training session. Being a GFTeam affiliate, TMA has a stable of talented instructors that teach in all their facilities.
Their instructors are also some of the most active black belt competitors in the region. Professor Bruno Cunha was the instructor of the day and he is genuinely one of the nicest black belts that I have met. He spent a good 10 minutes talking to me, asking me about my Jiujitsu experience in Thailand, the growth of BJJ in the Kingdom, competitions, and Bangkok in general before we began. He started the class right on time with some basic stretches and warm ups. Right after we started drilling basic triangles for time.
The technique of the day was triangle escapes. His instructions were clear and he spoke good English. He kept a close eye on all of us and was more than happy to answer any questions we had. Once we all had somewhat understood the technique, it was time for positional sparring before live rolls. Unfortunately, I only rolled once before time was up and we done for the day. Class ended with the usual line-up handshake.
Final Thoughts
Overall it was a wonderful training experience at TMA River Valley. A nice facility with quality instructors. Do check them out if you are in Singapore.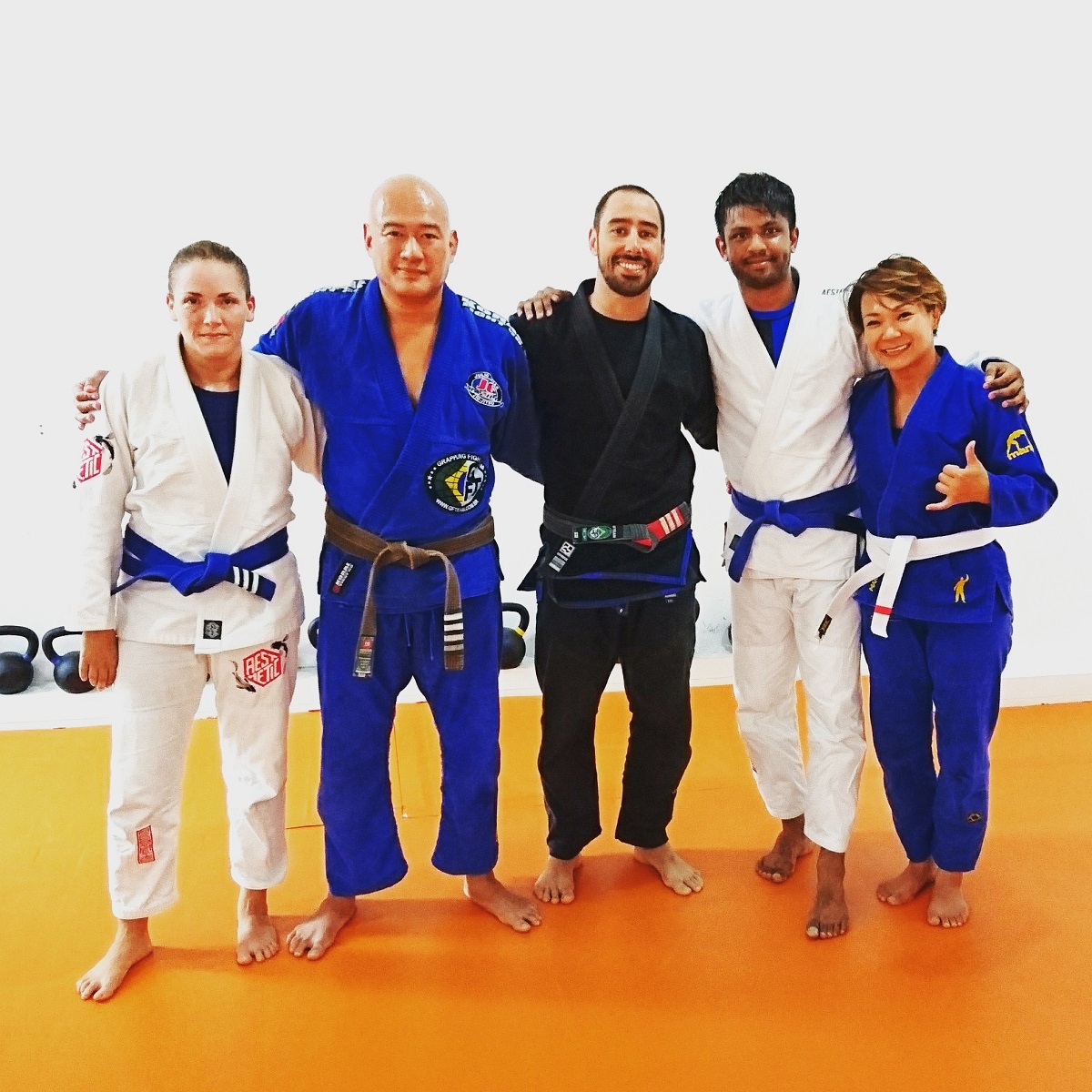 Gym: Trifecta Martial Arts (River Valley branch), 81 Clemenceau Avenue, #03-11, UE Square Shopping Mall, Singapore 239917
Owner: Arlene Lim (BJJ Purple belt / TKD black belt)
Affiliate: GF Team
Head instructor: Italo Lins
Date visited: June 19, 2017
Drop in fee: SG$40 plus tax
Nevash Nair is a full time writer who fell in love with Brazilian Jiu-Jitsu after trying out mixed martial arts in Kuala Lumpur, Malaysia to stay in shape. Nevash started grappling some five years ago at Monarchy MMA before moving to Leverage Combat Academy. There Marcos Escobar awarded him his blue belt and soon after Nevash moved to Bangkok, Thailand for work. For the past two years, he has been training at Arete BJJ. Nevash recently relocated to Singapore, where he will continue his BJJ journey. He is now a contributing author for BJJASIA and is our point man for all issues relating to BJJ Singapore.