SOUTHEAST ASIA OPEN 2023
1 July 2023

-

2 July 2023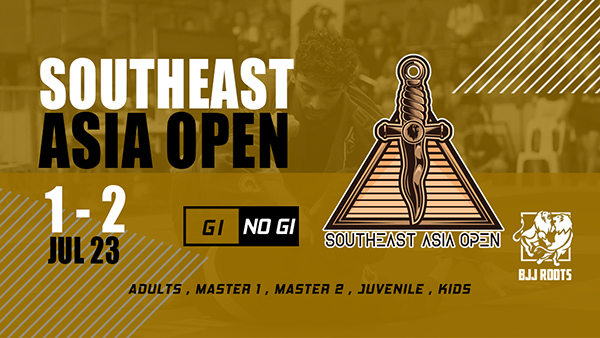 SOUTHEAST ASIA OPEN 2023 BY BJJ ROOTS
The first BJJ competition in South East Asia, that have 25 different entries (inclusive of absolute), more than 600 different categories (age/belt/weight class) to provide to you the most suitable option to compete under.
SOUTH EAST ASIA OPEN
First 100 complete registrations (including payment) shall receive an awesome free towel to be collected upon check in at the competition day.
All competitors shall receive a free cup coaster for adults and kids bracelet.