Siam Cup 2020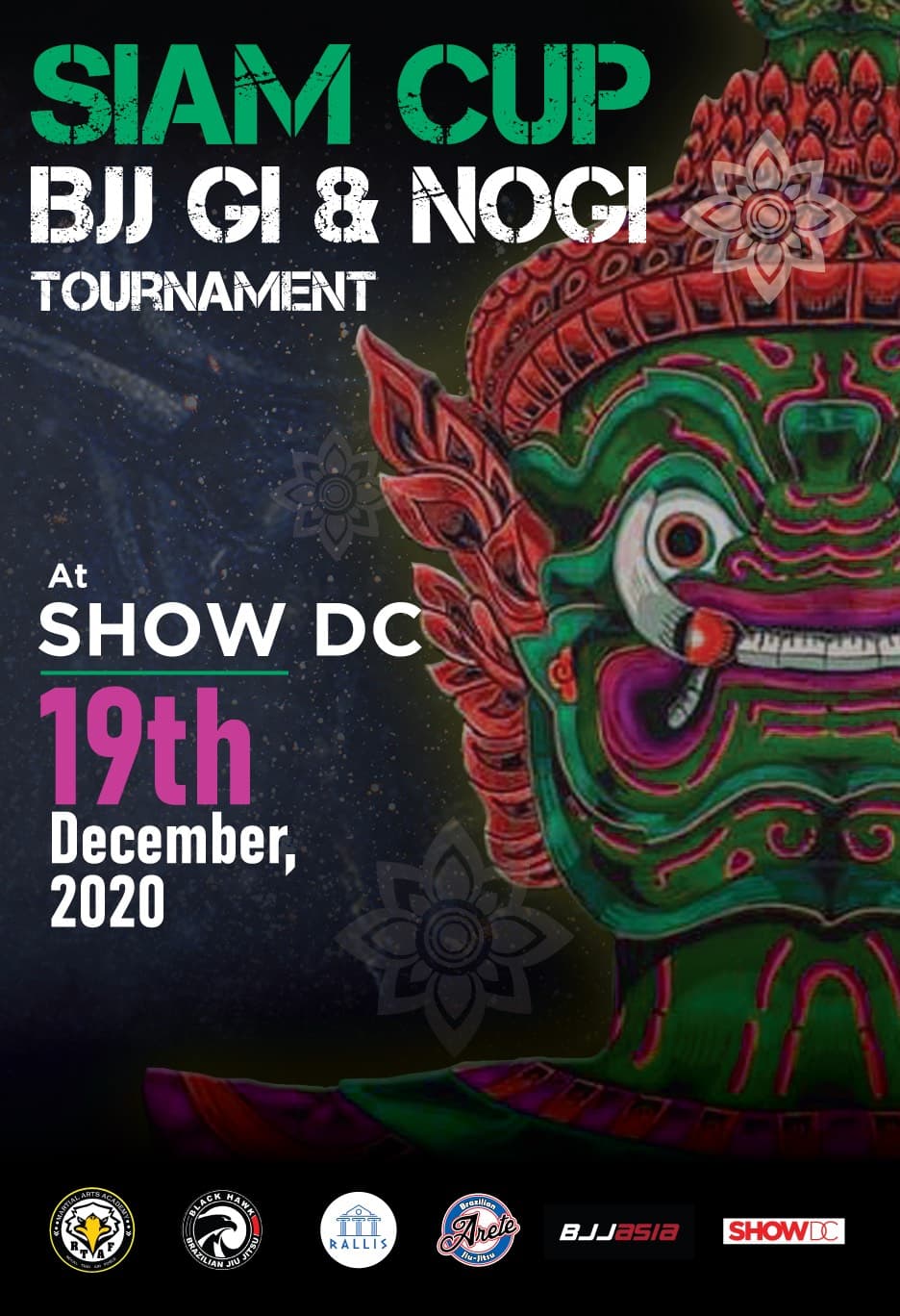 Due to technical issues at Rangsit University, the Siam Cup venue has now changed to ShowDc.
We apologize in advance for any inconvenience this may cause and we look forward to hosting everyone for the 4th consecutive year.
ฝ่ายจัดการแข่งขัน ขออนุญาติเปลี่ยนสถานที่จัดการแข่งขันจากอาคารนันทนาการมหาวิทยาลัยรังสิต เป็น Studo 9 Show DC
https://www.facebook.com/showdc.co.th/
Siam Cup is back!
Date: December 19th, 2020
Location: Show DC
In association with the Royal Thai Airforce, Rallis, Arete BJJ, Black Hawk Martial Arts and BJJASIA
The Gi tournament is IBJJF, with absolute entry available to anyone.
(Masters absolute is open to any age over 30)
No-Gi will be blue belt up with black belt rules with the addition of reaping and heelhooks, two weight classes for men, one for women.