POM GYM Submission Only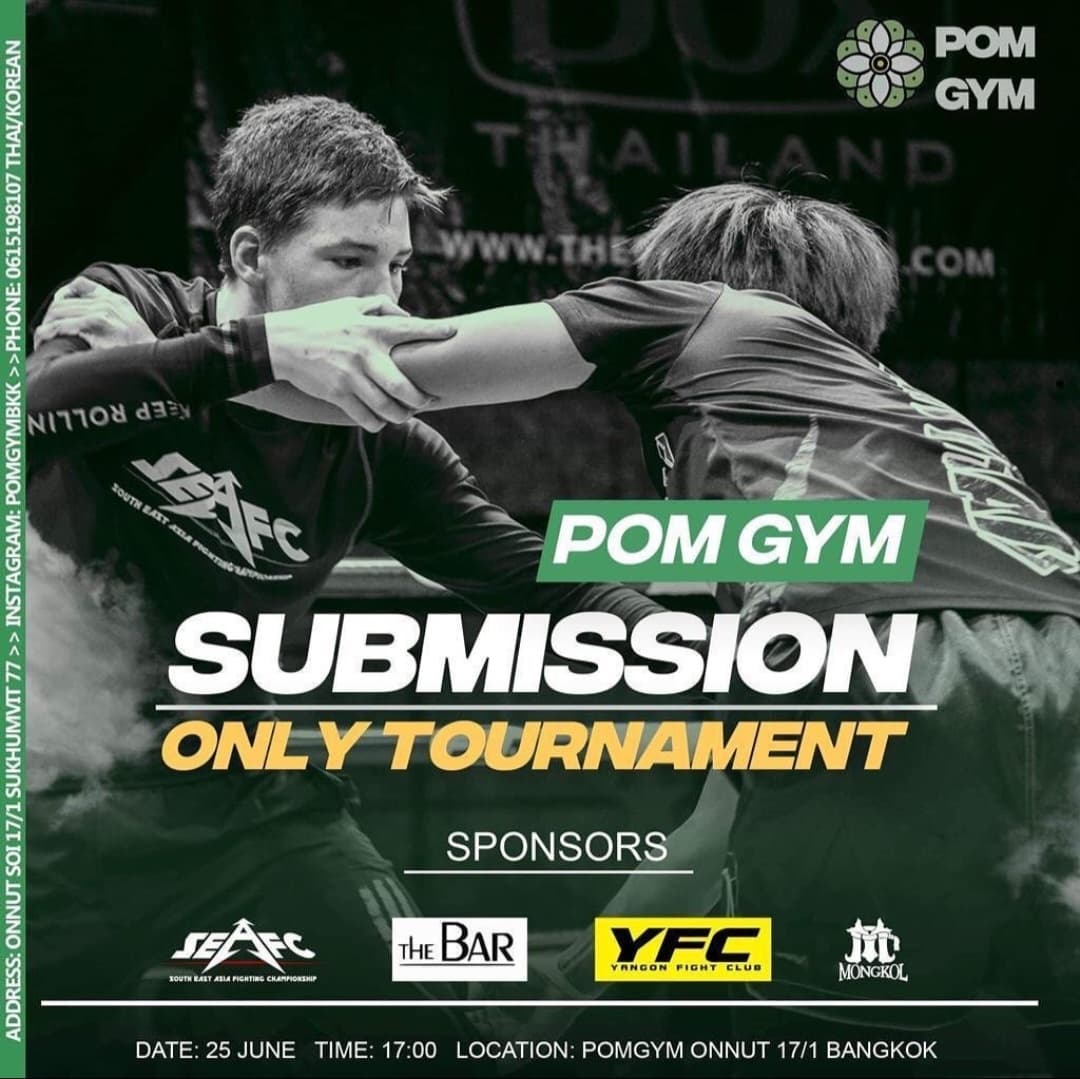 FREE PARTICIPATION & FREE ENTRY! SEND POMGYM A DM OR EMAIL TO SIGN UP NOW!
🥋 You'll be participating in 1 match, 15 minute round. Submission ONLY.. in the event where the match ends in a draw, we will head to overtime in 2 chosen positions.
1. Send us a decent resolution picture in portrait format for the event poster.
📱 DM on Instagram
📩 Or E-Mail us at pomgymbkk@outlook.kr
2. State your full name, belt level, age, weight and gym.
3. Wait for them to get back to you for a match up!
🏅 Aside from the gold medal.. winner gets a special gift too 👀