Lucas Lepri Camp
24 June 2022

-

26 June 2022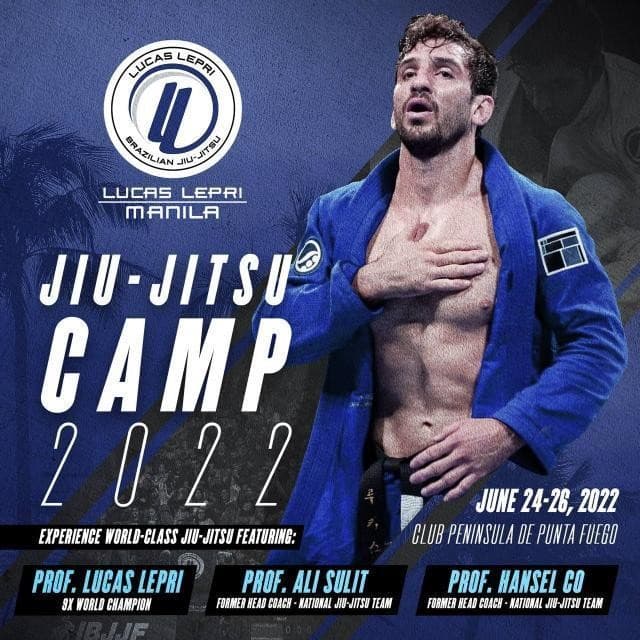 Learn Jiu-Jitsu from 9x World Champion Lucas Lepri in a safe, secure, and exclusive environment.
Join Professor Lucas along with former National team Head Coaches @alisulitjiujitsu and Hansel Co in an extraordinary 3-day Jiu-Jitsu getaway!
Location: Club Peninsula de Punta Fuego
Date: June 24 – 26, 2022.
Enjoy 5 training sessions with Professor Lucas Lepri, world-class accommodations at Peninsula de Punta Fuego, sumptuous meals at Club Punta Fuego, full access to the beach, pool, gym, and other club facilities, a breathtaking Sunset Cruise, 2 RT-PCR tests, plus FREE mobility sessions with
intent.snc
.
Reserve your slots now!
Emai at info@lucaslepriph.com
Send us a message at +63 929 334 4212