BFL Presents: Claudia Do Val Seminar
Event Navigation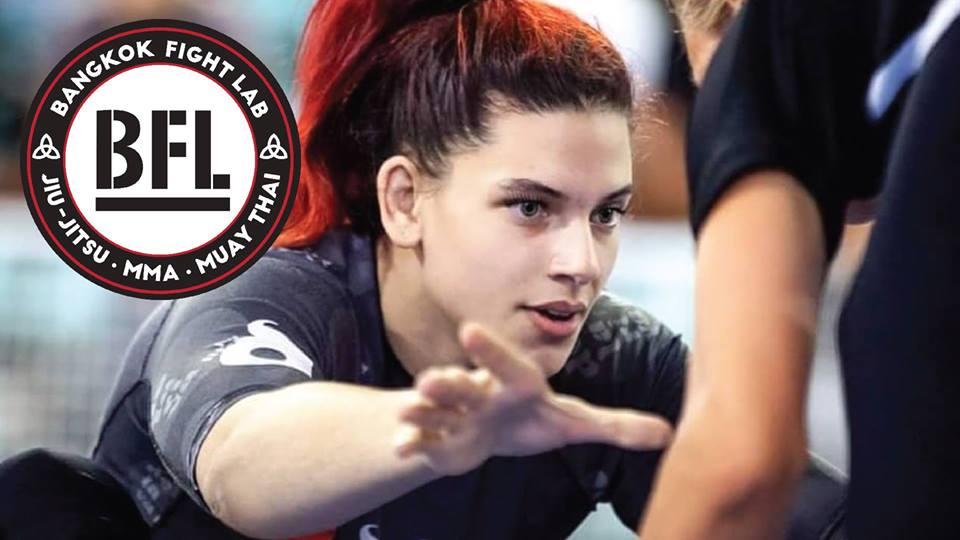 Event Info
Please join Bangkok Fight Lab for a 2 hour seminar followed by 1 hour open mat, with multi-time and current world champion and Ricardo De La Riva blackbelt Claudia do Val.
Places are limited. 1500 baht per person.
For advance booking to secure your place, please email us at info@bangkokfightlab.com.
IBJJF World Champion (2018 / 2017)
IBJJF Pans Champion (2018)
IBJJF Asian Open Champion (2018)
IBJJF European Open Champion (2018 /2017)
CBJJ Brazilian National Champion (2018 /2017)
IBJJF Floripa Fall Open Champion (2017)
IBJJF Salvador Open Champion (2017)
UAEJJF Petrópolis International Pro Champion (2016)
IBJJF Rio Winter International Open Champion (2016**)
IBJJF Sao Paulo Pro Champion (2016)
NAGA Rio de Janeiro Champion (2016)
** Weight and absolute
Weight Division: Peso Pesado (79,30 kg / 175.0 lbs)